Thirty years is a long time to play in a band let alone with the same horn section. Nevertheless, Lee Loughnane (pronounced Lock-nain) has done just that with the world-famous band Chicago. To my knowledge, no other horn section of any band has been together that long. Those of you who have been out there know that friendships have a hard time standing up to the rigors of road life. The staying power of this section attests to the uniqueness of their music and spirit.
I have vivid memories of a night in Chicago 30 years ago. (I must have been nine at the time. – joke) A number of us from the Buddy Rich Band went to hear a band called CTA following our gig. We had heard about this dynamite band and wanted to check them out. They were playing in a nightclub just starting to take on psychedelic trappings, and the crowd was a mix of "straight lifers" and "hippies." Remembers those terms? The band was a killer, and it was the first time I heard horns being used as front line features. They totally knocked us out. Coming from Buddy Rich's band members, that's saying a lot.
Twelve top-ten albums and 120 million records later I caught up with Lee before a concert in Louisville. He and his daughter, River, had some time to hang out, so we talked about his career and his passion, playing the trumpet.
JLB: What equipment are you using these days?
LL: The mouthpiece is a Claude Gordon Personal and the horn is a Claude Gordon.
JLB: What is the mouthpiece equivalent to?
LL: Huge. About a 20 drill. I first played it about seven years ago and I thought I was playing into the Holland Tunnel.
JLB: Considering the charts you have to play, that is amazing. How did you happen to decide on this mouthpiece and horn combination?
LL: Well, I had been practicing a lot before we did the tour that followed our 21st album. That's the one with Chasin' the Wind and Explain It to My Heart. There was a lot of blowing on that album, and I knew it was going to be hard to keep that up on the road. As it happens, the producer of the videos we did to promote the album, had just worked with the guy who's now my teacher, Paul Witt. Paul was a student of Claude Gordon and was a fan of our band. He came to the video shoot to meet me. I was telling him about the practice I was doing and asked him how I might improve what I was doing. At that point, I didn't want to go through the rest of my career wondering if I was going to be able to make the high parts. He suggested Arnold Jacobs in Chicago or Claude Gordon on the West coast. Claude wasn't available at the time so I dug up one of my old Claude Gordon books and started to work with it. I called Paul and told him I had been wailing with this book and he said he'd come over and give me some tips on how best to use the exercises. The first thing he asked me was where do I put the tip of my tongue when I tongue the first note. I said, "On the roof of my mouth like everyone else." I use the syllable "Tah" and the tone starts. He had me say "Ah" and notice where the tongue was. It was flat on the bottom of the mouth with the tip behind the bottom teeth. He then had me do "Ah ee" to illustrate that the tip of the tongue stayed behind the bottom teeth and the fat of the tongue becomes raised. This was a real revelation for me, and I started to work with this technique. I decided to change the way I played right after that, and Paul started to work with me. He had me do breathing exercises, chest up, like a gas tank, in the same position all the time. It was either full or empty. My chest was always up, never collapsed, whether full or empty. I've been working with this over the last seven years and it's improved my playing 200%. Claude has a book called Brass Playing Is No Harder Than Deep Breathing.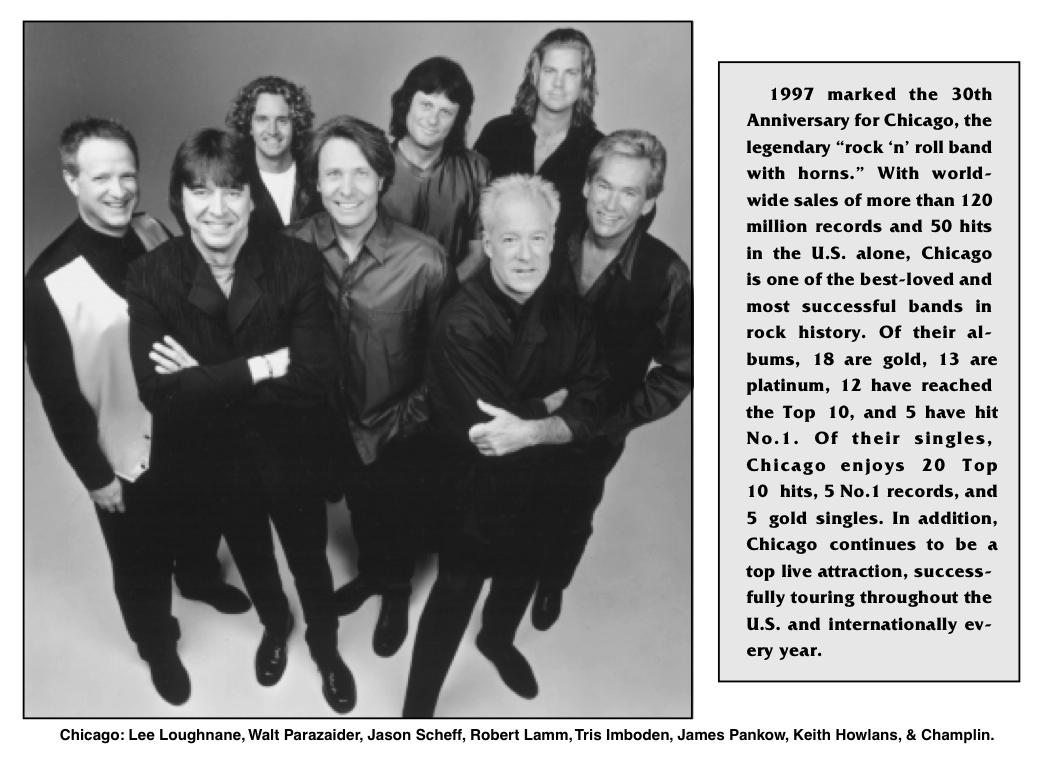 JLB: Did you have a block of time off to make this change or was it during a tour period?
LL: I had about four to five months off and I went to see Paul every week. The band had a few engagements now and then during this period. When I got on stage, I went back to the old way of playing just to get the job done. But eventually the more I practiced the Gordon method, the more the new way of playing became automatic. I've been playing the horn for 38 years and the last seven have made my career. I mean when I walk out on stage, It doesn't matter how high or fast the part is, I know I'm going to play it.
JLB: I remember when I studied with Carmen Caruso he'd have me do the exercises for practice and told me not to take them to the gig, it would eventually creep into my playing. That's what happened. Do you have a regular routine?
LL: Yes. I start out with some flexibility exercises. This takes me up to g'' above the staff at first and then up to high g'''. I'm also practicing the "K" tongue so it's as proficient as the single tongue. I'm the only one who knows whether I am single tonguing or double tonging. I knew I was there when even Paul couldn't tell. This year has been the easiest year on the road. I'm as fresh at the end of the show as I am at the beginning, with the exception of the air. If the air is tired then the chops will be tired. I do a half hour of breathing exercises every day. I walk five steps, with the chest up, and take five breaths in – then another five paces letting the air out in five. I do that for 20 minutes. Then I move to six, seven, eight, then nine, and finally to ten. Once I get ten, I switch to jogging five in and five out.
JLB: Sounds like you take good care of yourself.
LL: I had a heart attack about a year ago. A minor one and I had angioplasti (daughter River interjects that "we have a fish named Angio"). Since then I've backed off a little on the intensity of the practice. It was really a wake up call.
JLB: Were you smoking at the time?
LL: No. I quit smoking at the time I met Paul.
JLB: So the equipment change and method change happened at the same time?
LL: Simultaneously.
JLB: What did you play before that?
LL: I played a Getzen. We had a deal to built a prototype horn. I probably couldn't blow through it now.
JLB: In what way?
LL: I doubt if it's big enough. This Claude Gordon horn doesn't stop until it hits a wall. It's huge, about a 0.470". The only time it slows down and gets a little smaller is just as it comes out of the valves and out of the bell.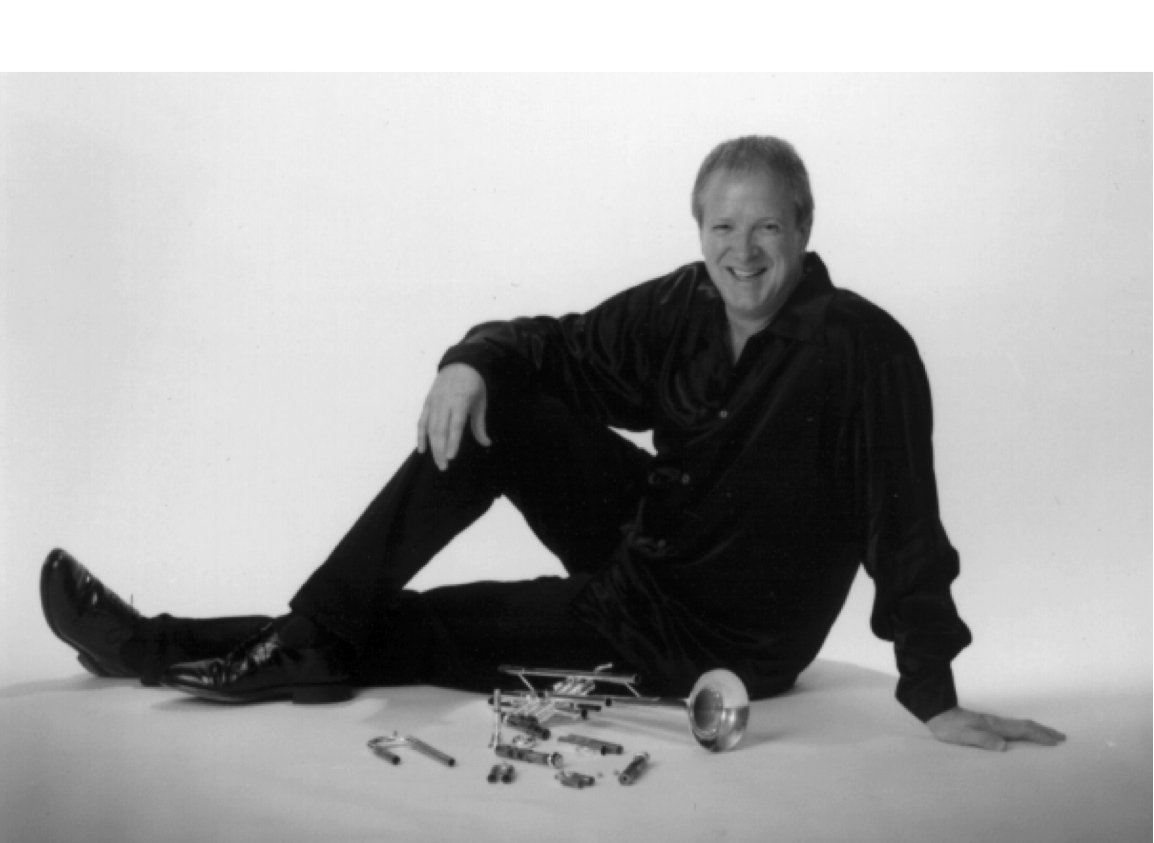 JLB: Tell us about your earlier training.
LL: I studied with a guy named John Nuzzo in Chicago and worked with the St. Jacome and Schlossberg methods, but not the Arban. His mother would cook all of these Italian dishes for me every Saturday. We'd eat and then we'd have the lesson. It was a great experience. I was playing a Holton, I believe a C47. The mouthpiece was a 10C. Eventually I went to a 7c and ended up on a 3C. After that a mouthpiece by Bob Reeves. It was a 7C but shallow and bored out. It was a small air stream compared to what I have now, but that's the kind of air I had back then. I was smoking back then. The body adapts to whatever you do. You can smoke and still be a trumpet player but you make it harder on yourself. That's exactly what I did. I kept looking for easier ways to play because I was competing with the guitars and bass. All they had to do was turn around and crank it up. We've got to wind up and blow. They think that we're loud!
JLB: I should point out to those not familiar with the band's live performances that you play exactly what's on the recordings.
LL: That's right. If we did a lot of over dubbing on the records, we wouldn't be able to get that sound across live.
JLB: How did it happen that CTA decided to have that horn front line? Was that a first?
LL: I believe it was the first time a band had the horns as the lead voice instead of just playing percussive backgrounds. The R&B bands always had horns but not as principal melody instruments. We liked that too; we used to play R&B in the clubs.
JLB: How did the band get together?
LL: We were in college. Walt Parazaider, Terry Kath, and Danny Seraphine were in a group called the Missing Links. Terry played bass, Walt played sax, and Danny played drums. I used to go sit in with them, so that's how that relationship started. Walt and I were at DePaul University. I studied with George Quinlan there. Jimmy Pankow was at Quincy College in Quincy, Illinois. In his second year he transferred to DePaul. We used to hear this trombone player in the practice rooms. Walt asked him if he wanted to play in a band. Since the Missing Links had broken up, Walt and Danny wanted to start a new band. The idea was to play in Vegas with suits and slicked back hair and do the dance steps and all of that. Little did we know that we would be headlining in Vegas 30 years later. We started out wearing T-shirts and jeans. 
JLB: I remember when I saw you in Barnaby's you were pretty casual. 
LL: That's the first club to let us play original music. That's also where we hired Cetera, in that club. He was in a band called The Exceptions. It was the biggest band in Chicago at the time. All of a sudden we were blowing them off the stage. Their crowd started coming over to watch us. We did a battle of the bands, and we opened up for them. Our band had been together six or seven months at the time. Peter was watching us from across the stage in that balcony. We opened with Magical Mystery Tour. It blew him away, and he was in the band two weeks later. 
JLB: Did you do any damage with all the hard blowing you had to do on the band? 
LL: Yes. I remember we did a show at the Steel Pier in Atlantic City. First it was the monkey act, then the diving horse, then us. I hurt myself on that gig. We did a weekend of three shows a night. I just didn't have it, and by the end of the gig I had cut the inside of my lip. That was the first and only time that happened, but it was always a struggle keeping up. I always felt like I was tearing it down and then the next day trying to build it back up from leather. That's why I'm loving playing the trumpet now even more than I did then and I've always loved playing the trumpet. It's the only thing I ever wanted to do in my life. The only other thing I know how to do well is drive a car. So it was cab driver or trumpet player.
JLB: Do you do a special warm-up?
LL: Not really. Nothing special. I just try to get the air going. I do flexibility studies, the chromatic study in the Clarke book, things like that. That takes about a half hour. By that time I've been up to around high g'''. I take about a five-minute break and then do a pedal study. That takes me down to double pedal C. The most important part of this exercise is the isometric I do at the end. When the note stops and the air is gone, I act as though I'm making a crescendo and it builds these chest muscles around the rib cage.
JLB: Do you do any other playing besides Chicago?
LL: Not really. Every once and awhile, maybe, but when I get off the road, I like to spend time with the family.
JLB: Who were your early influences on trumpet?
LL: Maynard, Clifford Brown, Doc Severinsen, Marvin Stamm, Snooky Young, Johnny Audino, Conrad Gozzo, there's so many of them. The Candoli brothers (Conte and Pete) were also right up there. I used to play along with my dad's band records of Glenn Miller, Artie Shaw, and Tommy Dorsey because when I first started, the only instrument in rock 'n roll was the tenor sax. I struggled to play the parts.
JLB: Was your father a musician?
LL: Yes. He was a trumpet player. He played in the Chicago area and conducted a band in the Army. All the great players came through his band. He would cover for them when they went AWOL on weekends to play gigs. My father was encouraging when it came to playing music but not as a career. He knew how hard it was. I'm really doing something that's impossible to do. Not only am I playing trumpet for a living but playing with the same band for 30 years. Four of the original six are still with the band.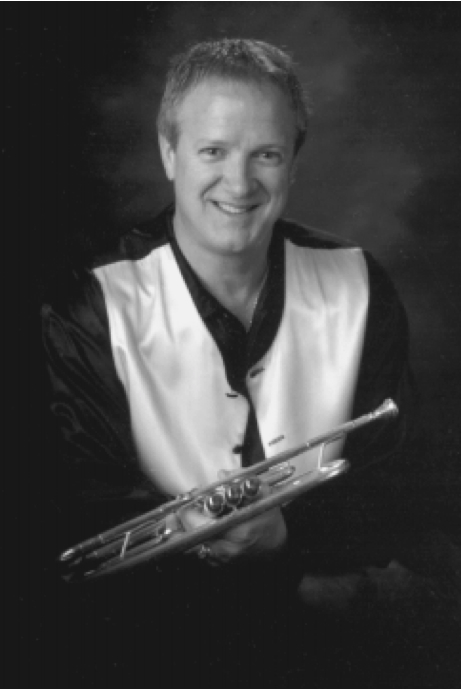 JLB: How about early school years?
LL: I was in the All Star, Catholic High School, Grade School Band. That's where I met one of my best friends, Rich Rajewski, also a trumpet player. He was from the South Side and I was from the North. We had the first and second chairs. When I got to college, I got first chair in the concert band the first day. It started to take away from my enthusiasm for practicing. I thought, "I got it!" You know what? I ain't got it. I still ain't got it now. Playing the horn is a life-long goal. I generally practice about two to three hours a day.
JLB: Do you consider yourself a jazz player?
LL: No. I can play a little but nowhere near Wynton and players like that. He's a monster.
JLB: I remember there used to be quite a bit of improvisation in the early days of the band and less now.
LL: Yes, a lot less now. I'd like to do more of it now but the audiences don't want to hear it. They don't want to learn. They want to be entertained. I still love playing the trumpet. We get to create with the writing, and in the studio.
JLB: For those not familiar with Chicago's music, what kind of range are we talking on any give performance?
LL: F-sharp''' and g'''. Not constantly. But the blowing is intense. I use a clip-on mic, but I don't rely on the amplification. I wear ear plugs so I don't really hear the quality of sound I want to get.
JLB: Do you warm down?
LL: Yes. I start on third space c'' and arpeggio down to double pedal C. I do that until it feels good. Put the horn away and wait until the next day.
JLB: Do you use just the B-flat horn on the gig.
LL: No, I also play a C trumpet. I use it on the Ballad for a Girl in Buchannon – the entire classical middle section a la Frank Zappa. Jimmy wrote that back in '69. I also use flugel on the ballads. I wish I could solo more using the flugel horn, but it just hasn't worked out that way. The solos are all on the B-flat.
JLB: Do you do any writing?
LL: I am doing some now but Jimmy is, and has been, the main arranger in the band. He's taught me a lot. I enjoy hearing something I've written. It's really a kick.
JLB: What trumpet players do you currently listen to?
LL: Wynton. I still listen to the old records too, like the band Sea Wind. Jerry Hey came out of that band. I also love driving around and listening to the classical stations. I know I sound like a broken record about this Gordon method, but the initial attack with the fat of the tongue against the roof of the mouth is how many classical trumpet players get that big sound. You can tailor that to whatever style of music you're playing.
JLB: I know you have another commitment so I'll let you go.
LL: I really enjoyed talking with you John.
JLB: Same here Lee, and I'm looking forward to hearing you tonight!
_______
Permission to post this article is granted by the International Trumpet Guild. To learn more about ITG please visit their web site (www.trumpetguild.org).
Written by John La Barbera (www.johnlabarbera.com) and published in the February 1998 International Trumpet Guild Journal.